.
I'm pretty excited that my new product is finished at last!
Why am I interested in mobile Marketing? These statistics of mobile phone users tell the tale:
"62% of smartphone owners use their device to search for information online via search engines."

Source: Google http://services.google.com/fh/files/blogs/our_mobile_planet_us_en.pdf
You really don't need a bunch of statistics to tell you that people value convenience. If the numbers don't lie, then your website will be viewed by people with mobile devices more than desktops or laptops in just a few short years. The time to prepare is now and Awesome Mobile Marketing will lead you by the hand and show you what you need to know.
.
See the details at Awesomemobilemarketing.net but if this is for you, don't buy there – come back here to get the special $7 price below.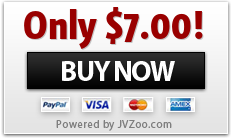 "U.S. mobile commerce revenue in 2016 will total $31 billion, a 10-x increase from 2010."
Source: Statista

http://www.statista.com/topics/871/online-shopping/chart/683/e-commerce-in-the-united-states/
Every business owner needs a mobile website because customers carry their smartphones everywhere and use them regularly to take quick action. If you have a mobile website, you can acquire many customers on the internet. A mobile-ready website is specifically designed for smaller screens and doesn't require all the scrolling and pinching for your customers to find what they are looking for.
Don't get left behind – Mobile Marketing is getting ready to take off so why not tap into the fastest growing online trend – read this guide now!
.
.
The fall in value of currencies, while costs continues to rise is causing millions of older people around the world to fear what their life will be like in their senior years. There is so much uncertainty that retirement savings carefully put aside for all those years will no longer be sufficient to provide the expected comfort in later life. Such questions as what would happen if they developed health problems, what if one partner dies and the other is left, what if they could no longer afford to live in their family home.
It is not all doom and gloom. According to USNews Money department writer, Richard Satran in an article published 5th March 2103:
Fear has motivated people to start saving more, but here are two positive ways to upgrade savings

Given a half-decade of economic uncertainty, fear may still be the biggest motivator for retirement saving. The financial crisis inspired people everywhere to save more and hold off on short-term spending. "It shook people out of their complacency and got them thinking, 'I should save more,'" says Ken Hevert, Fidelity's vice president of retirement products. "All age groups—young people, too, are showing a tendency to be more conservative."

New surveys by two leading financial-services companies show how attitudes toward saving have evolved, and highlight a couple of easy steps that can have a big impact on savings.
 These easy steps can be summarized in the following two tips:
"Tip 1: Planning for retirement boosts savings dramatically" – the planning process gives them positive goals for retirement

"Tip 2: Putting eggs in more than one basket produces far higher returns" …. "opening more channels for collecting funds has a positive effect on the amount people save"

Does planning give people a sense of taking control of their lives which helps to overcome the fear factor?
 Click here to read the full article.
I've been a Gold member of Jeremy Gislason's SureFire Wealth membership site since 2009 and I consider it to have been one of the best investments I've made to access resell rights products.
Initially I was a free member then received a free silver membership from someone I'd purchased from as a thank-you gift. When the opportunity came to buy a Gold membership at a firesale price, I grabbed it and have never regretted that decision. It was a one-off purchase (no monthly or annual payments that are so common for membership sites) so you know where you are with your cashflow.
New products are added regularly, at least every month and if you receive an email
letting you know the details of what has been added and to which level of membership. Jeremy always seems to have the latest resell right products as soon as they come out, sometimes even before they come out, so it's a good idea to check in there before you go and buy anything.
Most of the products have resell rights, i.e you can resell or give away, though there are some for your personal use only. The following is a quick summary of the different kind of rights you get:
Resale Rights (or normal resell rights) mean that after you buy the item you will be allowed to sell it to your customers. There may be limitations, such as that you can only sell the product for a specific price. When a product comes with resell rights it means that you can sell the product to just about anyone and keep 100% of the profit. The product you sell though should only include the PUO (Personal Use Only) right, in other words, you can NOT give the resell rights when you sell this type of product
Master Resale Rights – When you acquire master resell rights, you sell the product/service to your customers, and you may also grant your customers the right to sell it. You can also pass master resell rights  to your customers, if you are in possession of transferable master resell rights. This allows your customers to also sell the product with master resell rights.
Private label Rights (PLR) – perhaps the most valuable as you can change anything you like from text to graphics and then sell as your own (note that although you can claim authorship, you do not receive copyright). There may also be some restrictions on what you can do with these works, e.g., not sell on auctions sites, not add to free membership sites, not giveaway for free. All these restrictions do not apply in all cases (there is always a copy of exactly what the rights are with your purchase) but when they do apply they are to protect the value of people's purchase.
Most of the products available in Surefire Wealth include reseller kits with reseller website that you can use to market the products and this can save you a lot of time. For PLR products, you can change the graphics to get a whole new look when you market these under your own name.
Click here to check out SureFireWealth.com and the free membership now.
For those of you who have got started with their own blog but still learning how to make it better, I recommend you head on over to Gail Bottomley's site www.gailbottomleyonline.com – she is an amazing lady who gives away so much valuable information to her readers, that it's a good site to visit often. Sign up too, so you get the news when something new has been added.
Gail's latest posts are a prime example of the value she gives away – this time telling you what plug-ins you need on your wordpress blog and better still, many of these plug-ins are free. Have a look at this page to start with www.gailbottomleyonline.com/5-most-needed-wordpress-plugins and then head on back to her home page for more great info & links.
Best wishes
Trish