Canvakala is a new plugin that is getting rave reviews
The recently released plugin (special launch price $17) aims to give word-press users a replacement for the inadequate image handling that is built-in. Some people claimed it had the power of photoshop while being a lot easier to use, so I thought that I would try out.
..
Here's the link if you want to check it out (this is a direct link not one that would earn me a commission)
Claims:
..
Find Royalty-free Images 
Easily Find images from sites like pixabay, flickr, openclipart & instagram, ALL from your WP dashboard!
YES, it did that but you have to have active accounts at Flickr & Pixabay first, so be prepared to upload some photos there first if you don't have active accounts there already (at Pixabay at least)
..
Manage & Edit Images EASILY 
Once you've picked an image you can resize/crop to any size you want or to built-in size suggestion like for FB ads, cover etc.
–
Yes, this feature is excellent
 
Choose from 20 Automatic Special Effects also apply Instagram like filters to your image

Make your image UNIQUES and STANDOUT with some WOW effects!  – 
Lots of effects but of limited use in my opinion
..
Insert Your Image Easily To Your Blog Post or Download it for other purposes!
After you finish designing or editing your image you can easily use it for whatever you want!
Yes, that can be done easily too.
..
Adds a Full Photoshop like Editor to your site –



Well, it does add some features found in photoshop but the plugin is not designed to replace photoshop any more that a Mini would replace a Rolls, but they both will get you from one place to another in their own way.
..
Some of the features advertised are only available in the Pro version (OTO1 – $27 at time of launch)> If you have a lot of WordPress sites, want to have more choice that people who only bought the regular edition or if price is not an issue for you, then the pro edition gives you a heap more choices.
..
I've only tried it on two sites so far – but does the editor does not open to search for images on the other site. I'll be sending a support ticket to see if there are any known incompatibilities with other plugins or themes.
Would I recommend it? Yes if your time is more valuable than the cost. It certainly made the finding & posting of the image above very easy, but I have many sources for graphics asn other good programs to edit them, so did not buy the upgrade (was very tempted though – I am one of those impulse buyers sellers love!)
Best wishes
Trish
For anyone wanting to get a personal or small website going for very low cost, GoDaddy have a great offer going between 5th March to 5th April 2014 – for $1 per month you can get a website with unlimited pages, 1GB of disk space and 150GB bandwidth and this is plenty for a small site.
.
In addition, if you select a 12, 24 or 36 months web plan, you can get a free domain for the same period (after that the domain will renew at the then-current price). This means that for $36 you could pay upfront for 3 years and get your domain name and website online for 3 years with nothing more to pay until after that.  What a great deal!  Check it out here.
.
To help with building your site, there are 50 personal themes to choose from in the website builder.

.
I'm pretty excited that my new product is finished at last!
Why am I interested in mobile Marketing? These statistics of mobile phone users tell the tale:
"62% of smartphone owners use their device to search for information online via search engines."

Source: Google http://services.google.com/fh/files/blogs/our_mobile_planet_us_en.pdf
You really don't need a bunch of statistics to tell you that people value convenience. If the numbers don't lie, then your website will be viewed by people with mobile devices more than desktops or laptops in just a few short years. The time to prepare is now and Awesome Mobile Marketing will lead you by the hand and show you what you need to know.
.
See the details at Awesomemobilemarketing.net but if this is for you, don't buy there – come back here to get the special $7 price below.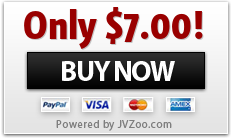 "U.S. mobile commerce revenue in 2016 will total $31 billion, a 10-x increase from 2010."
Source: Statista

http://www.statista.com/topics/871/online-shopping/chart/683/e-commerce-in-the-united-states/
Every business owner needs a mobile website because customers carry their smartphones everywhere and use them regularly to take quick action. If you have a mobile website, you can acquire many customers on the internet. A mobile-ready website is specifically designed for smaller screens and doesn't require all the scrolling and pinching for your customers to find what they are looking for.
Don't get left behind – Mobile Marketing is getting ready to take off so why not tap into the fastest growing online trend – read this guide now!
.
.