It's not just syncing your files and folders anymore. It's trying to sync literally everything on your phone, tablet, and computer. Game saves, settings, contacts, notes—all of it, and on any phone or tablet you have.
Kyle goes on to say that Dropbox is moving forward with what is calls Datastores. a new API that will power third party apps, enabling all developers to sync their apps over the cloud.
At the moment, we have apps that are only relevant for certain systems e.g. separate apps are needed for iphone/ipad and android with no way to interact; is that about to change?   Click to see the full article.
Until this happens, what cloud storage / backup services can we use for free. How do Dropbox,  iCloud, SkyDrive, Google Drive compare at the moment?
From dropbox.com, this has been a popular choice for quite some time (dropbox is often the first thing that comes to mind for those who have used cloud storage for some time).
SkyDrive
From Microsoft, Skydrive has also been around for some time too and although it comes with more free storage than Dropbox, it initially lacked some of the features (and the 25GB of free storage initially offered has been reduced to 7GB, still a generous amount for free!).
iCloud
More geared to apple users, iCloud is an almost automatic choice as it allows users to seamlessly backup all their iOS devices to the cloud and sync photos & documents between all their apple devices. 4GB free but only for photos, you need is a paid version for documents.
Google Drive
From Google (of course) and for everybody (you do need a google account); also very easy to use, letting you store and access your files anywhere, on the web, your HDD or on the go and each is updated when online.
Below is a summary of features for the Big Four
[table id=1 /]
I use Dropbox and GoogleDrive mostly as I've had accounts for years, but  there are many other choices as well as the offerings from the biggest companies. I recently tried & reviewed Copy.com (see here trishfindlay.com/free-data-storage-copy/) and so far have found it to be very easy to use and reliable.
Here are a few of these others – a browser search will give you more information.
Justcloud
Zipcloud
myPCBackup
Sugarsync
Copy
Backup Genie
SOS Online Backup
IBackup
Carbonite
Mozy
LiveDrive
.
I'm pretty excited that my new product is finished at last!
Why am I interested in mobile Marketing? These statistics of mobile phone users tell the tale:
"62% of smartphone owners use their device to search for information online via search engines."

Source: Google http://services.google.com/fh/files/blogs/our_mobile_planet_us_en.pdf
You really don't need a bunch of statistics to tell you that people value convenience. If the numbers don't lie, then your website will be viewed by people with mobile devices more than desktops or laptops in just a few short years. The time to prepare is now and Awesome Mobile Marketing will lead you by the hand and show you what you need to know.
.
See the details at Awesomemobilemarketing.net but if this is for you, don't buy there – come back here to get the special $7 price below.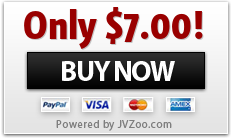 "U.S. mobile commerce revenue in 2016 will total $31 billion, a 10-x increase from 2010."
Source: Statista

http://www.statista.com/topics/871/online-shopping/chart/683/e-commerce-in-the-united-states/
Every business owner needs a mobile website because customers carry their smartphones everywhere and use them regularly to take quick action. If you have a mobile website, you can acquire many customers on the internet. A mobile-ready website is specifically designed for smaller screens and doesn't require all the scrolling and pinching for your customers to find what they are looking for.
Don't get left behind – Mobile Marketing is getting ready to take off so why not tap into the fastest growing online trend – read this guide now!
.
.
Life is a series of minutes. When a person looks at life in minutes versus hours, days, weeks, and years it is easier to make progress. As a society, we believe we must have large blocks of time to get anything done, yet, what is true is that finding things that can be done in two minutes actually is a very freeing activity; very empowering.
So, what is the 2-Minute Rule? The 2-Minute Rule is a highly effective method that anyone can use anytime – anywhere.
The 2-Minute rule, in effect, is looking at things that can be done in two minutes. People have a tendency to let these two minute opportunities pass them by because they believe that two minutes are not enough time to get anything done.
Here's the challenge – look around when you have a two minutes as you are waiting to make a scheduled phone call, go pick the kids up from school, finishing cooking dinner – you get the idea – what do you see that you could do that would take only two minutes?
Tasks such as: sort the mail, unload the dishwasher, put a load of clothes in the washer, sweep the front porch, call the groomer for an appointment for your dogs, file, pay a bill or two, clean out a kitchen drawer, listen to a YouTube video on setting up a Twitter account, etc. You get the picture – right?
Getting in the habit of using this 2-Minute Rule is so empowering, energizing, and quickly and easily helps you become organized and productive. As you go through your day, ask yourself "is there anything I could do with this block of time"? If so, do it.
Sometimes the two minutes can become five minutes – that is okay. You can also set a timer if you only have a few minutes and do not want to forget to get on a scheduled call or pick up the kids from soccer practice.
The more you use this 2-Minute Rule (more or less), the more excited you will become about being more organized, having less clutter, having less distractions, etc. Our minds are always nagging us about things that need to get done, fretting about keys that are lost, worrying, and feeling guilty.
When you incorporate the 2-Minute Rule you will hear less mind chatter. People have a tendency to discount the power of this little 2-Minute Rule – believing that doing something for two minutes cannot possibly make a difference in their lives and how they feel. Word to the wise – "try it, you will like it."
Flooding in Brisbane & surrounding areas (Queensland, Australia)
My city is in the midst of the worst flood since 1974. The death toll has reached 14, mostly from the torrent that originated in Toowoomba & swept through the Lockyer valley, upstream from Ipswich & Brisbane, so although we have very serious flooding in the city, we had plenty of warning so little loss of life or serious injury. However, the amount of warning is no compensation for the approx 20,000 people in 30 suburbs whose homes have been inundated with smelly brown, water.
I'm lucky to be in a higher area. My place is 100 yards off  a major road which is flooded down the end about 1km from me. The store I buy my elctronic goods from just down there had water nearly to the roof & it is on a high bit. When I saw that shown in an aerial view from the TV chopper this morning, it really threw me as I didn't think the water would reach there at all.
They're asking people not to go sightseeing, so it's a strange feeling, on the one hand watching the grim scenes on TV but on the other, from where I live and the places I have to go for work, life is seemingly normal.  However, for the thousands and thousands of people with water through their homes or businesses, it certainly is a major disaster. And it's not just here, NSW and Victoria still have the rain and the water that fell to the west of the ranges.
Especially hard hit are some of the smaller towns in the north and the west who have already had big floods since Christmas, have just cleaned up and now have to start all over again.
The cost of the cleanup for flooding on this scale is massive and many of the victims will suffer severe financial hardship. Any donations you are able to make would be received gratefully. Here is the link to the QLD Govt flood relief appeal www.qld.gov.au. Donations can be made online, by phone, in person, internet banking or mail. Our hearts go out to all who are suffering.