We all want to make extra money to supplement our income these days,
but the question is, what is the best way to go? What opportunities are legitimate and realistic for ordinary people without a big budget?
.
To give you an opinion other than mine, I went searching for sites with that seemed to me to provide good advice and found this one that gives a top ten list.
.
Don't expect everything on the list to suit your circumstances, but there are some good suggestions there and maybe the hardest choice will be which one to try first.
Top 10 Ways to Earn Extra Money Online
http://www.australianbusinesstimes.com Sat, 01 Feb 2014 10:38:53 GMT

Everything from self-publishing e-books to entering online tournaments has the potential to bring in an extra wage. The following are ten top ways to earn an income online. One – Self-Publish an eBook: Self-publishing books …
Read more …
Now, some of these ideas would not do for me at all, such as online poker tournaments or forex trading, but the list includes others that do appeal, such as self-publishing or doing this as a service for clients, online freelancing (and another site not mentioned in the article that I use is People per Hour) or setting up a consultant site.
.
Whatever you decide to do, just pick one method and give it a good go. Too many people try one thing for a short time but give up before that idea has a chance to bring in any money
.
Best wishes
Trish
.
I'm pretty excited that my new product is finished at last!
Why am I interested in mobile Marketing? These statistics of mobile phone users tell the tale:
"62% of smartphone owners use their device to search for information online via search engines."

Source: Google http://services.google.com/fh/files/blogs/our_mobile_planet_us_en.pdf
You really don't need a bunch of statistics to tell you that people value convenience. If the numbers don't lie, then your website will be viewed by people with mobile devices more than desktops or laptops in just a few short years. The time to prepare is now and Awesome Mobile Marketing will lead you by the hand and show you what you need to know.
.
See the details at Awesomemobilemarketing.net but if this is for you, don't buy there – come back here to get the special $7 price below.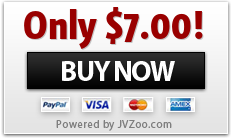 "U.S. mobile commerce revenue in 2016 will total $31 billion, a 10-x increase from 2010."
Source: Statista

http://www.statista.com/topics/871/online-shopping/chart/683/e-commerce-in-the-united-states/
Every business owner needs a mobile website because customers carry their smartphones everywhere and use them regularly to take quick action. If you have a mobile website, you can acquire many customers on the internet. A mobile-ready website is specifically designed for smaller screens and doesn't require all the scrolling and pinching for your customers to find what they are looking for.
Don't get left behind – Mobile Marketing is getting ready to take off so why not tap into the fastest growing online trend – read this guide now!
.
.