.
I'm pretty excited that my new product is finished at last!
Why am I interested in mobile Marketing? These statistics of mobile phone users tell the tale:
"62% of smartphone owners use their device to search for information online via search engines."

Source: Google http://services.google.com/fh/files/blogs/our_mobile_planet_us_en.pdf
You really don't need a bunch of statistics to tell you that people value convenience. If the numbers don't lie, then your website will be viewed by people with mobile devices more than desktops or laptops in just a few short years. The time to prepare is now and Awesome Mobile Marketing will lead you by the hand and show you what you need to know.
.
See the details at Awesomemobilemarketing.net but if this is for you, don't buy there – come back here to get the special $7 price below.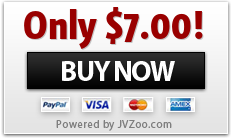 "U.S. mobile commerce revenue in 2016 will total $31 billion, a 10-x increase from 2010."
Source: Statista

http://www.statista.com/topics/871/online-shopping/chart/683/e-commerce-in-the-united-states/
Every business owner needs a mobile website because customers carry their smartphones everywhere and use them regularly to take quick action. If you have a mobile website, you can acquire many customers on the internet. A mobile-ready website is specifically designed for smaller screens and doesn't require all the scrolling and pinching for your customers to find what they are looking for.
Don't get left behind – Mobile Marketing is getting ready to take off so why not tap into the fastest growing online trend – read this guide now!
.
.
One of the people I admire in the internet marketing industry is Randolf (Randy) Smith, one of many internet marketers out there who genuinely want to help others to succeed. Randy's blog called "Randy's Ramblings" is one that I read on a regular basis because it is down to earth, humorous and helpful. You won't get any bullsh.. on this blog – Randy tells it like he sees it and if he doesn't think a new product would be useful, he'll say so or else it just won't be mentioned at all.
Randy has, or should I say had, a number of websites and products but in early October, his sites were hacked and all his domains stolen. To read the story behind this nightmare, visit the blog at http://randolfsmith.com
If you feel sick, as I did, that one human could treat another in this way, just take note of the effort Randy put in to try to put right all the wrong being done to his customers, a time consuming and costly endeavour, and you'll realise that this is a man that just won't give in, he'll keep doing what he believes is right. This is a man worth keeping in mind to buy products and services from.
Once he gets everything back up and running, there will again be links on his blog to his many services. In the meantime, here are the ones I have used and recommend:
Sales Letter ABC – www.salesletterabc.com
7 Key Elements – www.7keyelements.com
More Monthly (stolen) – now called More Monthly Plus – www.moremonthlyplus.info (more info on this site on my Online Resources Page http://r7-
sydney.webserversystems.com/~trishfin/online-business-resources)
I have not included an affiliate link in the list above, so I won't profit if you buy from Randy, but I believe he deserves a break, so if what he offers is useful to you, buy from the man!
Best wishes
Trish
P.S. – there is always something to be learned from someone else's misfortune, so to all out there with an internet business of any kind, make sure you back up your sites and your lists. You'll be glad you did if a hacker comes your way, too.
Report at the end of John Thornhill's 16 Week Coaching Program
I am very grateful to John for putting his coaching program together and wish I had been able to do it several years ago before I got into the bad habit of flitting from one idea to another and getting nowhere financially.
Each time I discovered a great new product, I had to have it while there was a special offer, the result being that I didn't focus on one process and apply myself to it. For example, I purchased John's product, Resale Rights Blueprint when it first came out, approx one year ago, worked through about the first 4 days, then drifted off to look at something else. If I had just continued with Resale Rights Blueprint till the end, it would have been bringing me in a nice income by now as I had all the information I needed to launch a successful business.
So when I was able to join the 16 week coaching program, I jumped at the chance, believing it would force me to stay on one course. In fact I am still behind. The 16 weeks have gone by and I still don't have my product, Online Home Business Success on clickbank, but I don't feel that I have failed this time because I am still working on getting it listed and I expect this to be completed in one or two more weeks.
The experience has brought home to me again that it doesn't matter how good the course material is, if you don't put the work in, you won't succeed. We are each responsible for making success happen in our own lives, no-one else can do it for us, no matter how much they would like to or how good their programme is.
John's training material is excellent, very detailed and easy to follow, even for beginners. Although I was already familiar with many of the processes in the earlier weeks, such as getting domain name, hosting and FTP, the videos were still very helpful as a refresher and to learn a different and sometimes easier way of doing things. The later lessons have expanded and focussed my internet marketing education so that I now believe I have enough knowledge to create and market many more new products.
This increased confidence in my own ability to succeed with internet marketing, despite all the doubts and negative comments of people around me is a big bonus. Having the coaching material always available for students to refer back to at any time is like the safety net under a tight-rope walker.
I understand that it won't happen overnight, but I have a determination to make this succeed that I didn't have before.
Summing up, I thank John sincerely for putting this program together, for all the help he gives his students and for the value he puts into all his products. His genuine desire to help people shows through and is greatly appreciated.