Published
November 20, 2015
|
By
admin
Nursing Schools Guide & Degree Programs in the USA
My name is Emma Holmes – I'm a senior nursing student at the University of Missouri Kansas City's RN-BSN program. I'm also the managing editor for NursingSchools4U.com – a website I co-founded to educate students who were wanting a side-by-side comparison of different nursing schools in the country. …
You can see the site here:
http://www.nursingschools4u.com
…
We continuously search the web to gather the most detailed review of all nursing schools in the U.S. As you browse our website you will find hundreds of hand-gathered results and hand-written reviews and summaries on different nursing schools in the U.S.
Published
December 9, 2013
|
By
admin
The choice of computer mouse is a very individual thing and depends on many factors:
How many hours a day you work at your computer?
Is your primary computer a desktop, a laptop or notebook or even a tablet; but you won't be needing a mouse if it is a tablet, will you?
How big your hands are.
Do you want/need to use wired, wireless or bluetooth?
Whether you use the scroll function or not.
Do you suffer from wrist pain?
In some of these instances, the cheaper type mouse that comes with your computer will serve your needs adequately, but if you, like me work for about eight hours every day, the comfort and functions of your mouse are particularly important.
.
On the left below is a photo of the first mouse I paid in excess of $60 for and never regretted it at all. It was comfortable in my largish hands and I didn't ever suffer any wrist pain even though I worked at my PC sometimes up to 12 hours in a day. The day I dropped it on the tiled floor and broke it was a very sad day for me.
.
Luckily I was able to buy another different model  but with the same profile within a couple of days. That one too has died lately so I'm looking for a new one, the Kensington mouse on the right below might well be the one since I have had a word in Santa's ear!
.
The logitech 2nd from left has served as my laptop mouse for a couple of years – it does look a bit battered, doesn't it? Very similar profile and quite comfortable. The third photo shows my big hands – imagine my right hand wrapped around one of these tiny mobile models! However, I do carry a retractable one around in my laptop bag, as a backup and the occasions when an extra mouse is needed to test someone's computer.
 History of the computer mouse
Tracking Technology
.
Did you know that the name mouse is derived from "Manually Operated User Select Equipment"? This makes the argument about whether more than one computer mouse should be called computer mouses or computer mice (as we do for the rodent variety). It seems there has been no absolute ruling and generally computer companies avoid the issue by calling them mouse devices. Probably mouses is technically correct, but it sounds awkward and people tend to use mice for the plural form.
.
The original design for a mouse was mechanical; the mouse had a ball in a compartment underneath and embedded around the edge were some little rollers. These would clog up from the dust and dirt from the user's desk and needed cleaning to keep the mouse running smoothly (I did this countless times when clients or friends complained that their mouse wasn't working properly). There were also four sliding type feet that clogged up as well, but these devices were a boon when the alternative was just keyboard shortcuts.
.
Along came optical technology and made our lives so much easier. A small LED on the bottom of the mouse translates the movement of your hand into movement of the mouse pointer. Laser mouse devices work the same way, but using a laser instead af the LED. Laser mice have a higher dpi (dots per inch) which means they are more sensitive. For general users this extra sensitivity is not really needed, but graphic designers and gamers often appreciate the difference and make a laser mouse their choice.
Wired Connectors
.
The early mice (see above) had a serial connector plug, see picture below. Serial ports were the original standard for interfacing any device with any other device on a computer. Later, a smaller 6 pin Mini Din was introduced by IBM on their PS/2 personal computer and this led to the connector type being called PS/2. For many years PC's had PS/2 connectors for both keyboard and mouse.
.
Some computers still come with two PS/2 ports, but more commonly they just have one, the USB (Universal Serial Bus) being the most common type of interface on all computers, whether PC or Mac. All USB ports look the same, but there is the original USB 1.1 and USB 2.0 which allows much faster (almost 40x as fast) or increased delivery capabilities. The ports are backwards compatible, so you can plug an old USB 1.1 device into a 2.2 port and it will still go.

Wireless
Originally the mouse device was connected to the computer by a cable using one of the technologies above, but nowadays you have the choice (an increasingly common one), to go with wireless. The early hassles of wireless connections seem to have been ironed out and wireless usually works very easily on any platform. Yay! So much more freedom.
.

.
Radio Frequency – this is the most common type of wireless interface. A generic mouse operates on th 27MHz frequency and the mouse is powered by batteries. More expensive models can come with rechargeable batteries or charging docks for the mouse. They may use higher frequencies and have a longer range.
..aa
.
Bluetooth was useful for lower speed devices like a mouse and was common on early laptops. They are also battery powered and use the 2.4GHz radio frequency to communicate with a receiver/charger supplied with the package or some other Bluetooth adapter...
..aa
RFID (Rapid Frequency Identification) technology uses radio-frequency electromagnetic fields to transfer data to automatically identify and track tags, which for a mouse is movement. Developed by a company called A4Tech, the mouse must be used in conjunction with the included mose pad, but the advantage is that it is wireless and no batteries are needed.
.
Wheels and Buttons
Nearly all mouse devices nowadays have three buttons, with the middle button also being a scroll-wheel. This scroll wheel is essential in my opinion to navigate up and down your screen and on web pages. Any other buttons, typically on the left hand side for a right handed mouse or on the RHS for a left handed mouse, can be programmed by the user to carry out different functions.
Buying a computer mouse
A quick search on eBay will show just what a variety of choice there for buying a new mouse – some are fun, some are fancy, some for serious gamers and some ergonomic models for users like me. So how do you choose?
Narrow down the options with these requirements:
Do you want wired or wireless?
Do you need laser or will Optical suit your needs?
What size – full-sized, medium or small (also called compact,  mini, mobile, laptop etc)
PS/2 or USB? USB is more common but if your computer does not have many USB ports, but does have PS/2 ports, using a PS/2 mouse (or keyboard) will leave an extra USB port available for other peripherals.
Scrolling – do you need left and right as well as up and down?
Buttons – does your work (or play) require advanced features?
A great place to see what is available is on eBay, even when you want to shop locally. The wide variety of mouse devices listed there will give you a good idea of all the functions and help you narrow down your choice.
a
.
I have a mouse collection on eBay, just for the fun of it – see some of my pics

.
Posted in

Computer Accessories, Mouse
|
Tagged

......, ........, 2.4GHz radio frequency, A4Tech, absolute ruling, advantage, alternative, argument, ball, big hands, big your hands, bit, Bluetooth adapter, boon, button, buttons, cable, cheaper type mouse, choice, clients, collection, comfort, common type, company, compartment underneath, Computers, connector type, countless times, couple, data, day., delivery capabilities, desktop, different functions, different model, dirt, docks, dots, early hassles, early laptops, early mice, ebay, edge, equipment, ergonomic models, excess, expensive models, extra mouse, extra sensitivity, extra USB port, features, feet, floor, form, freedom, friends, fun, functions, gamers, general users, generally computer companies, generic mouse, good idea, graphic designers, great place, hand, height=, help, higher dpi, higher frequencies, History, http://www.ebay.com/cln/plfbus/Fun-Fancy-Mouse-Collection/66866785015, IBM, individual, individual thing, instances, issue, Kensington mouse, keyboard, keyboard shortcuts, laptop, laptop bag, laptop mouse, largish hands, Laser mice, Laser mouse devices, left handed mouse, little rollers, lives, logitech, longer range, look, lower speed devices, Mac, means, media, middle button, mose pad, mouse, mouse collection, mouse devices, mouse pointer, mouse Tracking Technology, mouses, movement, need, needs, new mouse, notebook, occasions, old USB, Operated User Select, optical technology, options, original design, original standard, original USB, package, pages, PC, people, photo shows, picture, pin Mini Din, place, platform, play, plural form, pointer, PS/2 connectors, PS/2 mouse, PS/2 ports, quick search, radio frequency, radio-frequency electromagnetic fields, Rapid Frequency Identification, receiver/charger, rechargeable batteries, requirements, RFID, RHS, right handed mouse, rodent variety, Santa, screen, Scroll, scroll function, scroll wheel, search, serial connector plug, Serial ports, shortcuts, similar profile, size, su_custom_gallery source=, tablet, technologies, thing, tiny mobile models, track, tracking, type, type feet, Universal Serial Bus, USB ports, useful, way, Web, web pages, wide variety, width=, wireless connections, wireless interface, Word, work, wrist pain, Yay
Published
June 28, 2013
|
By
admin
.
I'm pretty excited that my new product is finished at last!
Why am I interested in mobile Marketing? These statistics of mobile phone users tell the tale:
"62% of smartphone owners use their device to search for information online via search engines."

Source: Google http://services.google.com/fh/files/blogs/our_mobile_planet_us_en.pdf
You really don't need a bunch of statistics to tell you that people value convenience. If the numbers don't lie, then your website will be viewed by people with mobile devices more than desktops or laptops in just a few short years. The time to prepare is now and Awesome Mobile Marketing will lead you by the hand and show you what you need to know.
.
See the details at Awesomemobilemarketing.net but if this is for you, don't buy there – come back here to get the special $7 price below.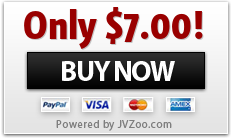 "U.S. mobile commerce revenue in 2016 will total $31 billion, a 10-x increase from 2010."
Source: Statista

http://www.statista.com/topics/871/online-shopping/chart/683/e-commerce-in-the-united-states/
Every business owner needs a mobile website because customers carry their smartphones everywhere and use them regularly to take quick action. If you have a mobile website, you can acquire many customers on the internet. A mobile-ready website is specifically designed for smaller screens and doesn't require all the scrolling and pinching for your customers to find what they are looking for.
Don't get left behind – Mobile Marketing is getting ready to take off so why not tap into the fastest growing online trend – read this guide now!
.
.
Posted in

Learning Computers, Local Marketing, News
|
Tagged

......, ........, 10-x increase, action, Awesome Mobile Marketing, blogs, business, business owner, convenience, customers, files, Google, Google http://services.google.com/fh/files/blogs/our_mobile_planet_us_en.pdf, hand, information, information online, internet, mobile commerce revenue, mobile devices, mobile marketing, mobile phone users, mobile website, need, needs, new product, n't lie, online, online trend, owners, people, people value convenience, phone, price, product, quick action, search, search engines, services, smaller screens, smartphone owners, time, topics, value, website
Published
December 1, 2011
|
By
admin
A lot of people avoid having a home based business for various reasons.
Some do not wish to have the responsibility associated with one and others are just simply clueless on how or where to start. This article focuses on some help in getting you started with a home based business and getting you on your way to success.
1) Advertising is always the most important aspect of any business. Even if your business is not home based, you still spend a significant amount of money on advertising. Since a home based business does not have a store front or a public office where they can advertise themselves, you must invest money in getting the word out to the world about your company. Consider internet marketing as a way for your business to expand in the world as well as advertising in local newspapers, billboards, and newsletters.
2) It takes time to develop clientele and make a significant amount of money through any business and this is not any different when it comes to a home based business. It is important to keep in mind not to get discouraged because your first few months are tough. Every business out there started somehow and many of them did not grow to be an overnight success. Keep at your business regardless how bleak it may seem at first, and you will eventually build your own trusted clientele and following.
3) Consider what types of equipment you need to purchase to run your business even if it is just a new printer or computer. It is important to shop around for the cheapest prices possible and opt to purchase what you can second hand. Make sure what you need is something that you have budgeted for.
4) It is important to understand the different tax laws and regulations associated with your business. Some businesses need permits as well as tax forms filed before even starting. You need to have a basic idea of how taxes work before starting your business so you ensure you will not lose any money when it comes to filing your taxes for the next year. Many items you purchase to start your business are considered tax deductible and it is in your best interest to research as much as possible to save money.
5
) Come up with your own business plan. The most important thing that you can do for your home based business is to come up with a one year plan and what you hope to accomplish in that time frame. Make sure that you keep notes and ideas separate from your actual home information. Reserve a space for yourself within your house where you can work by yourself undisturbed. If you treat your business with dedication and as an actual business, you will more likely succeed.
Although starting up a home based business is a lot of responsibility and can be time consuming, you will find that the time will be worth it. Knowing what to do will provide you more success. It is important to take your time and plan things out and then take the plan and put it into action.
Posted in

Business, Extra Income, Info & Learning
|
Tagged

......, ........, action, actual business, actual home information, advertising, article, basic idea, billboards, business, business plan, businesses, cheapest prices, clientele, company, different tax laws, equipment, forms, hand, help, home based business, hope, house, ideas, important aspect, important thing, information, internet, internet marketing, items, knowing, local newspapers, mind, money, need, new printer, newsletters, notes, Office, overnight success, people, permits, plan, public office, reasons, regulations, research, responsibility, space, store, succeed, success, tax forms, taxes, thing, things, time, time consuming, time frame, types, various reasons, way, Word, work, world
Published
January 30, 2011
|
By
admin
Free Gift Membership to "Learning to Earn" see below.
If you're approaching retirement age and wondering what you can do to enjoy a long and healthy life in your golden years then consider adopting the attitude of a lifelong learner. Most people think of lifelong learning as being confined to academic endeavors however the lifelong learning approach covers all areas of life including spiritual, social, academic and physical.
Lifelong learning is based on an attitude of constantly growing and evolving in various areas of your life. The old saying that whenever anything is not growing it is decaying could be just as true for us as humans. No matter what a person's age there are great benefits to be gained by challenging yourself in the different areas of your life, physical, mental and self-deveopment.
Physical challenges must be appropriate for your level of fitness, but regular exercise of some kind will leep your body healthier and your brain healthier too. Mental challenges do not have to be academic study, they can be a new hobby or interest, a new caring or chrity venture, more involvement with family. The most growth in personal development will come when you take on something that is currently outside your comfort zone (nasty words those, aren't they? How we love to stay in our comfort zone, even when it isn't all that comfortable really).
Lifelong learners live by the motto "you're never too old to learn" and this attitude is a big part of the reason that people who approach life with this mindset are seen to perhaps live longer but definitely enjoy a better quality of life – is the so-called law of nature known as the "use it or lose it" true?
It does seem to be the case that those who are considerably inactive develop mobility problems as they age, whereas those who are quite active do not develop these mobility problems. A similar effect takes place with anyone who takes no part in any mentally challenging activity or pursuit. After years of mental inactivity Continue reading →
Posted in

Freebies, Info & Learning, Membership Site
|
Tagged

......, ........, academic activities, academic endeavors, academic study, addition, ads, adult, adwords, areas, articles, best wishes, better quality, body, brain, breathing, caring, case, choice, chrity venture, clarity, Click, clickbank, college, comfort, comfort zone, community, Computers, couple, course, courses, CPA, craft making, develop mobility problems, different areas, different courses, different functions, different topics, downloadable ebooks, dream, e-courses, Earn Online, ebay, education, effects, email, email address, emails, emotional health Improved, exercise, extensive study program, family, Firefox, fitness programs, flower arranging, free, free Cam Studio, Free Gift Membership, Free online tutorials, free traffic, free training packages, fun, fun activity, functions, games, gift membership, good graphics, good links, good news, good starting point, Google, Google search, graphic design, graphics, great benefits, growth, gyms, hand, hand-eye co-ordination Learn, healthy life, heaps, hobbies, how to, http://camstudio.org/, http://www.baycongroup.com/tutorials.htm Learning, humans, important thing, income, individual, individual choice weather, individual choices, internet, interset, involvement, Java, learn to earn, learning, lessons, level, life, lifelong learner, lifelong learner approach, lifelong learner attitude, Lifelong learners, lifelong learning, lifelong learning approach, link, Links, local community center, look, make money, material, maths games, matter, memory Improve, mental abilities, Mental challenges, mental inactivity, mentally challenging activity, mind, mindset, motto, nature, new caring, new hobby, new Marketers, new skills, newbies, news, niche, niche marketing, niche marketing testing, number, offer, Office, old age, old saying, online, opportunity, painting, PC, people, personal development, physical activities, Physical challenges, place, plenty, point, points, problems, product, product creation, program, programs, provider, Publisher, pursuit, reason, regular exercise, retirement age, right attitude, search, self-confidence Improved dexterity, self-deveopment, senior programs, seniors, similar effect, site, so-called law, social isolation Improve, social skills, software, software training, stimulation, Tai Chi, testing, text, thing, things, time, topics, tracking, traffic, training, training videos, Trish, various areas, video, video course, video marketing, video series, ways, website, website builder, Windows, Windows XP, wood carving, Word, words, young people
Some of my other websites