Published
June 28, 2013
|
By
admin
.
I'm pretty excited that my new product is finished at last!
Why am I interested in mobile Marketing? These statistics of mobile phone users tell the tale:
"62% of smartphone owners use their device to search for information online via search engines."

Source: Google http://services.google.com/fh/files/blogs/our_mobile_planet_us_en.pdf
You really don't need a bunch of statistics to tell you that people value convenience. If the numbers don't lie, then your website will be viewed by people with mobile devices more than desktops or laptops in just a few short years. The time to prepare is now and Awesome Mobile Marketing will lead you by the hand and show you what you need to know.
.
See the details at Awesomemobilemarketing.net but if this is for you, don't buy there – come back here to get the special $7 price below.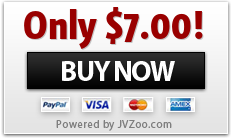 "U.S. mobile commerce revenue in 2016 will total $31 billion, a 10-x increase from 2010."
Source: Statista

http://www.statista.com/topics/871/online-shopping/chart/683/e-commerce-in-the-united-states/
Every business owner needs a mobile website because customers carry their smartphones everywhere and use them regularly to take quick action. If you have a mobile website, you can acquire many customers on the internet. A mobile-ready website is specifically designed for smaller screens and doesn't require all the scrolling and pinching for your customers to find what they are looking for.
Don't get left behind – Mobile Marketing is getting ready to take off so why not tap into the fastest growing online trend – read this guide now!
.
.
Posted in

Learning Computers, Local Marketing, News
|
Tagged

......, ........, 10-x increase, action, Awesome Mobile Marketing, blogs, business, business owner, convenience, customers, files, Google, Google http://services.google.com/fh/files/blogs/our_mobile_planet_us_en.pdf, hand, information, information online, internet, mobile commerce revenue, mobile devices, mobile marketing, mobile phone users, mobile website, need, needs, new product, n't lie, online, online trend, owners, people, people value convenience, phone, price, product, quick action, search, search engines, services, smaller screens, smartphone owners, time, topics, value, website
Published
June 21, 2008
|
By
admin
Hi everyone, welcome to the new blog.
The purpose of this blog is to create a community where folk of senior years and other beginner computer users can all learn from each other and support each other in our journey towards making more use of our computers and finding ways to earn extra income from them and from the internet.
For those unfamiliar with the word 'blog', it is derived from the term 'web log' and is basically a website, usually maintained by an individual, with regular entries of commentary, descriptions of events, or other material such as graphics or video. These entries are commonly displayed in reverse chronological order.
Blogs are a great way to involve people because they give everyone a chance to make comments on any material posted or to send in helpful answers to problems other members have written in about, so this blog will be replacing the newsletter that some of you were receiving.
Many of you don't know me, so I'd like to introduce myself. I am a baby boomer, living in Queensland, Australia at present, but thanks to the internet, am in frequent contact with people all over the world. I have two daughters and three grandchildren living on the other side of Australia and the rest of my family living in New Zealand or scattered all over the globe. Naturally I am a frequent user of email & Skype to keep in contact with them. (For those who don't know about, or use skype, it uses the internet to make long distance phone calls that are free to other skype users or allow you to ring someone's regular phone very cheaply. We will be doing an article about skype and other similar systems – so stay tuned. If you register to receive email notification of new posts, you'll get the news immediately this topic is posted.)
I have been a computer buff for twenty years or so after buying my first home computer. Believe it or not, it didn't have a hard drive at all, just 2 single sided 5.25″ floppy disks and just a little amber screen about 150 x 100mm!
While not an expert in any area, over the years I have helped many, many people to learn how to use their computer better and about eight years ago I started giving structured, one-on-one computer lessons, mainly for seniors.
During this time, I came across a great number of people who had acquired a computer by various means, some by being given an outgrown desktop model from family members who had upgraded, or buying a cheaper PC (personal computer), new or second-hand for themselves or even, as my own mother has done, buying a laptop for the convenience of being able to use it anywhere (like in a warm room in winter!).
One of the things that saddened me was to find that many of these owners would like to get more use from their PC, but were scared to do much in case they damaged something; they didn't know how to do more than just some of the basic tasks and in many cases, ended up only using these marvellous tools for email and playing patience (or solitaire, if that is how you know it). If this is you, don't worry – playing solitaire is a great way to become proficient with your mouse!
Now that's fine if you are happy to be just using your computer for email because it certainly allows you take keep in touch with distant relatives and friends almost instantly. However, for those who would like to take advantage of other functions and features, I'm hoping that the information in this blog, and the comments from others, will inspire you and bring you information and tools to assist you as you learn to make your computer work for you.
Learning can be great fun or it can be a drag, it all depends on how you approach it and what you want to get out of it. Naturally the reasons for people wanting to learn more will be many and varied so the plan is to present some projects/information for beginners and some in varying levels for more advanced users. I won't be re-inventing the wheel, but will be bringing together ideas, games and projects devised by others into this blog, so that you have a base to work outwards from.
Working along alone is sometimes hard and we lose momentum and hope. I've found from personal experience that by belonging to a community of like-minded people, there's nearly always someone 'out there' who can help with something you're stuck on, or just to say 'hey, I know what it's like. I nearly gave up, but hang in there, try this and you'll soon have the hang of it'.
Do you know that studies have shown that the point where most of us give up is when we are nearly there? I'm sure this resonates with some of you, it certainly did for me when I first heard it. So, hang in there, ask a question, make a post – just don't feel isolated as there are thousands of people our age out there getting a great deal in so many ways from our PCs.
There will be articles from other senior clubs and forums, 'how to' articles, reviews of products and also a special area devoted to using your computer and the internet to earn money. I doubt that there is anyone, not matter what age, who would not find it useful to have another stream of residual income, so there will also be links to information, programs and products that could be helpful on your journey.
I would love to hear suggestions from readers on topics they'd like to learn about so please write your ideas in the 'Suggest Ideas' area. You also have the opportunity to make comments after any post. Perhaps add extra ideas or methods that have worked for you and would help others. If you think what is written is rubbish, you are free to say that also, but please abide by the rules, no spamming, no personal attacks and no offensive language.
It is my hope that by coming here often to check out what is on offer we can become a community that shares and grows together.
If you would like to be sent an email whenever there is a new post, enter you name and email address in the form on the home page.
Please be assured, this site is not primarily to push you to buy anything. I would be happy for you to join in, contribute your ideas and never buy a single thing, but please respect the position of others who may want to do so, especially if they are building an on-line business. I would not be where I am today without buying products and mentoring along the way so there will be space for featured & recommended products as well as helpful hints, ideas and general information here on the site. If any readers wish to contribute original articles, please email me.
Looking forward to hearing from you.
Best wishes, Trish
Posted in

Communication, Info & Learning
|
Tagged

......, ........, abide, advanced users, advantage, area, article, articles, Australia, baby boomer, base, basic tasks, beginner computer users, beginners, best wishes, blog, blogs, buff, business, calls, case, cases, chance, cheaper PC, check, commentary, comments, community, Computers, convenience, daughters, descriptions, desktop, distant relatives, Don't, email, email address, email notification, events, expert, extra ideas, extra income, family, family members, features, floppy disks, folk, form, forums, free, frequent contact, frequent user, friends, fun, functions, games, general information, globe, grandchildren, graphics, great deal, great fun, great number, great way, hand, hang, hard drive, help, helpful answers, helpful hints, home page, hope, how to, IÂ, I'd, I'm, ideas, income, individual, information, internet, journey, laptop, learning, lessons, like-minded people, Links, little amber screen, long distance phone, marvellous tools, material, matter, means, methods, momentum, money, mouse, new blog, new post, new posts, New Zealand, news, newsletter, number, offensive language, offer, on-line business, one-on-one computer lessons, opportunity, order, original articles, outgrown desktop model, outwards, owners, page, patience, PC, PCs, people, personal attacks, personal experience, phone, plan, playing solitaire, point, position, post, posts, problems, products, programs, projects, projects/information, purpose, Queensland, readers, reasons, regular entries, regular phone, residual income, respect, rest, reverse chronological order, reviews, room, rules, screen, send, senior clubs, seniors, similar systems, single thing, site, skype users, someone's, space, spamming, special area, studies, Suggest, systems, tasks, term 'web log', thanks, thing, things, thousands, time, tools, topics, Trish, useful, various means, varying levels, video, warm room, way, ways, Web, website, winter, Word, work, world, worry
Some of my other websites