There is always plenty of advice "out there" about how to generate traffic to your website so that you can instantly maximize your income and automate your online business.
The problem is choosing one strategy from the avalanche of methods that pour into our inbox every day.  So how do you know which ones will ultimately generate the highest volume and the best quality traffic?
Throughout the years, there have been two main 'blocks' of traffic:
Free Traffic – this was traditionally slow and sometimes tedious, but would ultimately get results
Paid Traffic – not everyone can pay for traffic and even when the cost involved did bring traffic it required constant monitoring to know which ads were bringing in the highest ROI.
Things have changed in recent years and there are ways to siphon high-quality traffic to any website or landing page you choose without spending a fortune on advertising or waiting a long time to see results.
By using a few FREE traffic resources you could ultimately flood your website with more traffic than ever before, instantly increasing your profits while solidifying your place as an authority in your market.
.
Forum Traffic
Search for forums in your niche and find conversations where you can add a helpful reply. In your forum signature, have a link to your website or article to get a backlink to your site from the forum. The better the ranking of the forum, the more valuable your backlink, but remember it must be relevant to your own content as this is one of Google's ranking factors.
On the page where you are linking to, have a quality free offer in the niche with an optin-form to grow your marketing list.
.
.
Social Media Traffic
Social marketing is all about directly connecting with your customer base, engaging them in conversation and building relationships with your target audience.  One of the easiest ways of building a customer-based marketing campaign is to take advantage of the popularity of social networks like Google Plus, Facebook and Twitter.
You can set up marketing campaigns at no cost just by creating a Facebook page for your business and connecting with potential customers. You can enhance your pages by offering discounts, special coupons and savings available only to those who join your Facebook group, like your page or connect with you in another way.
.
.
.

Google Plus Local Business Pages are beginning to appear on the first page, top position, of local, organic Google Searches (Yes, paid ads still get preference – but how many people do you know who mentally don't "see" paid ads, skipping right over them to the first organic result?
To see more about Google Plus, I have a lengthy article called Google Plus for Business at the link below on one of my sites: http://localbizwebsites.com.au/google-plus/
.
.
 More information about getting traffic to your website can be found in today's FREE Report by completing the form below or to one on the right in the sidebar.
The report will be emailed to you after you click on the activation link in the confirmation email.
.
I'm pretty excited that my new product is finished at last!
Why am I interested in mobile Marketing? These statistics of mobile phone users tell the tale:
"62% of smartphone owners use their device to search for information online via search engines."

Source: Google http://services.google.com/fh/files/blogs/our_mobile_planet_us_en.pdf
You really don't need a bunch of statistics to tell you that people value convenience. If the numbers don't lie, then your website will be viewed by people with mobile devices more than desktops or laptops in just a few short years. The time to prepare is now and Awesome Mobile Marketing will lead you by the hand and show you what you need to know.
.
See the details at Awesomemobilemarketing.net but if this is for you, don't buy there – come back here to get the special $7 price below.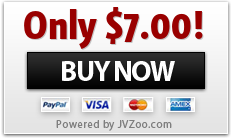 "U.S. mobile commerce revenue in 2016 will total $31 billion, a 10-x increase from 2010."
Source: Statista

http://www.statista.com/topics/871/online-shopping/chart/683/e-commerce-in-the-united-states/
Every business owner needs a mobile website because customers carry their smartphones everywhere and use them regularly to take quick action. If you have a mobile website, you can acquire many customers on the internet. A mobile-ready website is specifically designed for smaller screens and doesn't require all the scrolling and pinching for your customers to find what they are looking for.
Don't get left behind – Mobile Marketing is getting ready to take off so why not tap into the fastest growing online trend – read this guide now!
.
.